EVENT SPONSORS

Golden Eagle
Herb & Patrice Miller
Northern Harrier
Cheryl Triit & Phillip Walker
Bruce Wiltsie and Bill Davenport

Great Blue Heron
The Dock Street Foundation

Wood Thrush
Anonymous
Bartlett, Griffin and Vermilye
Chesapeake Audubon Society
Colin Walsh and Carolyn Williams
William and Mary Griffin
Wilford Nagel Group at Morgan Stanley
The Tilghman Family
Wayne and Jody Shaner
The Hill Group at Morgan Stanley
Saltmarsh Sparrow
Easton Utilities
Ewing Dietz Fountain & Kaludis, PA
Catherine and George Peterson
Richard Scobey and Bruce Ragsdale
Phillip & Charlotte Sechler
Star Democrat


If you would like information about
sponsoring this event, please
call Mark at 410-822-4903
Pickering Creek Audubon Center will host its ninth Tour, Toast & Taste at the historic Myrtle Grove along Goldsborough Creek and the Miles River.. Arriving at the home, you will travel down a long tree lined drive with magnificent old cedars of all shapes and sizes. After check in, guests will enter into the home to learn about the history of the home and some of its special features and stories from docents and our host. Guests will exit the house to enjoy delectable wines and delicious hors d'ouevres under the tent, live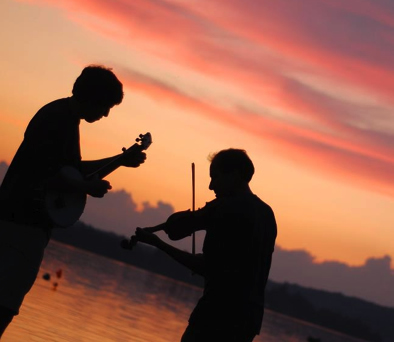 music by nationally reknowned musicians, Ken & Brad Kolodner. Guests can purchase and bid on a wide variety of intriguing dinners, unique events and auction items offered by community leaders who support Pickering Creek Audubon Center's efforts on the Mid-Shore to connect people with nature.

Tickets are $125 per person and can be purchased online, by mail or by phone.
Tickets are $150 at the door.

For more information call410.822.4903 .
House Tour from 5:30-6:30
Dinner Purchases begin at 6:15 and go until 8 pm
Silent Auction closes at 7:45

The event is outside and will be held rain or shine.
There is ample parking on site; golf carts will be provided for those who may need assistance