Auction Items
2016 LIVE AUCTION ITEMS
2017 Listing coming soon....
Seven Course Tasting Menu for Six Guests at Bartlett Pear Inn
Enjoy all the Bartlett Pear has to offer at a dinner for you and five of your friends! Join us during dinner service for a delightful and seasonally appropriate Seven Course Tasting Menu. Enjoy a menu planning session with Chef Jordan Lloyd and consider adding wine pairings to treat your guests to a lovely evening at one of Washington's Top 25 Restaurants right in your hometown.
Zagat has awarded Bartlett Pear Inn one of the highest ratings in food with a 29 out of 30 on the east coast of the United States. Washington Post's nationally recognized food writer says "…Lloyd has the chops to back up his dream…"
Donated by Bartlett Pear Inn

Animal Encounters at the Brookfield Zoo
Ever fed a Giraffe? Kangaroo? Rhinocerous? Regardless of age it will undoubtedly be a thrill! Bid on this Behind the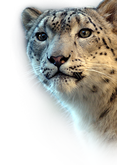 Scenes Tour for 4 at the Chicago Zoological Society's Brookfield Zoo with Executive Director Stuart Strahl, a private gourmet lunch by one of the Zoo's 6 chefs and a 2-Night Stay in 2 Standard Rooms at The Clubhouse Inn and Suites.

The Chicago Zoological Society is an international leader in conservation psychology, animal welfare, nature-based early childhood education, and wildlife conservation. Brookfield Zoo, operated by CZS, includes over 216 acres, housing thousands of animals – polar bears, Okapi, camels, black rhinos, dolphins, giraffes, baboons, bottlenose dolphins, wolves, Amur leopards, green sea turtles, Siberian tigers, snow leopards, as well as many species of birds and reptiles.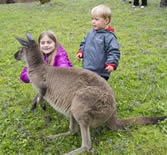 Join CZS President & CEO Stuart Strahl, a conservation professional with extensive service to the National Audubon Society and the Wildlife Conservation Society, for a behind the scenes tour of Brookfield Zoo, and learn how the Society engages people of all backgrounds in conservation leadership around such topics as Great Lakes restoration, global climate change and wildlife preservation. You'll witness the inner workings of the Zoo, get to see things the public doesn't (based on your particular interests) and have a chance to interact with a few animals. Before or after your half day of fun you'll be free to roam the zoo for the rest of the day. This package for four includes a gourmet lunch or dinner prepared by the zoo's chef.

Two standard rooms for two nights at the Clubhouse Inn and Suites – just 20 minutes from O'Hare Airport - are included in this unique experience. Airfare NOT included.
Donated by Stuart Strahl

Tuscany Idyll
Under the Tuscan Sun -- spend seven days and six nights exploring Tuscany and Umbria with this charming stone farmhouse outside Cortona as your home base. The house has two bedrooms with full baths plus dormitory accommodations for kids -- sleeps six comfortably. The farmhouse has a modern kitchen with old world ambience. Enjoy spectacular sunsets from the terrazzo while you sip superb local wines. Not fancy but fantastic for those with discriminating taste. Airfare NOT included. READ MORE
Choice of dates: September 10-16, 2016 or July 8-14, 2017
Donated by Colin Walsh and Carolyn Williams
Ride 'Em Cowboy
Prepare for a six (6)-day Adventure Ranch Vacation at Rich's Montana Guest Ranch near Seeley Lake, Montana. Two (2) guests will enjoy meals, lodging, horseback riding, fishing, Garnet Ghost Town tour, wagon ride, campfire entertainment, and all of the scheduled activities and amenities of the ranch. The highlight of the week will be a horseback trip up to the alpine lakes at the edge of the spectacular Bob Marshall Wilderness. This gift certificate is good through September 2017. Airfare NOT included.
Donated by Stuart Strahl



SILENT AUCTION

17. Original Signed Print by Roger Tory Peterson- Orchard Orioles
Beautiful original print of Orchard Orioles by Roger Tory Peterson signed and numbered. Donated by Margie Steffens
18. Learn To Ski or Snowboard Packages at Roundtop Resort for 2
Enjoy great skiing in nearby PA! This package includes:
Lift ticket that is valid on the Lift Off Quad, U-Me Double, First Class Magic Carpet, and the Launching Pad Magic Carpet lifts.
Rental skis, boots, and poles or snowboard and boot rentals.
A first-timer ski or snowboard class lesson for ages 8 and up in our Discovery Zone.
By the end of this first lesson, you will be able to turn, control your speed, stop, and ride a lift.
Courtesy of Roundtop Resort
19. Dinner for 2 at 208 Talbot
The mastermind behind the 208 Talbot kitchen is David Clark. Recently voted best chef on the Eastern Shore by the readers of What's Up magazine, David is a 25+ year veteran of the industry. Enjoy a dinner for 2 or anything from the menu from chef of 208 Talbot in St. Michaels. Tips, Tax and Beverages not included.
Donated by 208 Talbot
20. Ultimate Bag Collection
Vera Bradley Bag. White Wing Game Bag Set. White Wing Roll-up Shave Kit
Donated by TradeWhims
21. Great Seats at Camden Yards
Even in its 24th season, Camden Yards still reigns as one of the best ballparks in the country.When you take into account all the things that should make a ballpark experience great, Camden Yard does them all!(Why else has it been copied so often in ballparks built since.) Bid on four premium seat tickets and a VIP parking pass to see Maryland's favorite ball team -The Baltimore Orioles. Tickets are for a home game of your choice during the 2016 season (not including the Yankees and Boston Red Socks games.
Donated by DLA Piper

22. Trio of Hand-turned Wood Bowls- Cherry
Donated and made by Scott Beatty

23. Dinner at Scossa Restaurant for Four Guests
Savor the classic Northern Italian cuisine created by Chef Giancarlo Tondin at Scossa Restaurant in Easton. He will create a special four-course meal with wine pairings for four guests that highlights the foods of Trento in Northern Italy, where he was born, and Venice, where he worked at the legendary Harry's Bar Restaurant. Tax and gratuity not included. Buon Apetito!
Donated by Scossa Restaurant

Demonstration Table
The Iron brothers, Daniel (age 13) Jonathan (age 11) have been decoy carving for 6 years. They are skilled with knifes and gouge sets and make pieces that older carvers would envy. The work of these young men has been featured at the Ward Museum Fall Festival. Each has competed in carving challenges, and actually bested adults in competition.
24. Hand-Carved Warbler
Donated by the Irons Family

25. Hand-Carved Duck
Donated by the Irons Family

26. Oil-Painting "Sun Settles on Assateague"
Donated and painted by Christopher Gillen
27. Masterpiece Wall Portrait with sitting at the Pierre Hotel in NYC
Kramer Portraits has created methods of enhancing photographic images with hand applied artistic touches, resulting in timeless portraits that are indistinguishable from free hand oil paintings costing tens of thousands of dollars.
Kramer Portraits is proud to donate a Gift Certificate for a Masterpiece Portrait on canvas to be created at the Pierre Hotel in New York City. The portrait is a 16 x 20 inch (unframed) image that is hand finished with oils and acrylics for color and highlights. We can do up to eight in the portrait. The donation also includes a one room (king size bed accommodations), one night stay at the prestigious Pierre Hotel, New York for the night of the portrait session. Minimum bid of $1000.00 * This is not a reserve or consignment donation. Gift Certificate is non-transferable. The donation does not include transportation costs, food or beverage expenses, gratuities or other extras.
Located on Fifth Avenue, overlooking Central Park, the Pierre Hotel is within walking distance of Fifth Avenue shopping, excellent restaurants, museums and exciting theatre. With stunning views and gracious style, the Pierre Hotel is the epitome of luxury and service.
Mr. Kramer will be available for a limited number of sittings in New York City.
2016 dates are: June 25, 26; July 9, 10; August 13, 14; Septmeber 1-, 11; October 1, 2, 22, 23; November 5, 6,19, 20.
Donated by Kramer Portraits

28. Silver Linings $100 Gift Certificate
Located in Easton and St. Michaels, you will certainly find a jewelry piece to the liking of yourself or a loved-one!
Donated by Aida Leisure of Silver Linings

29. Toy Tractor
Tractors are fun at all ages. Your little one could always use another tractor to dig and explore in the backyard!
Donated by Rathell's Farm Equipment
30. Crab Feast at your Home
You invite some friends, you prepare the sides, and Bill Griffin will arrive on your doorstep to deliver one bushel of hot steamed crabs and a case of 10oz. Buds An easy way to make the bounty of the Chesapeake part of your summer fun! Delivery available within 15 miles of Easton.
Donated by Bill & Mary Griffin

31. Homeplate Package
Show your pride for Maryland and your support for the Baltimore Orioles . Enjoy 5 prime seats in section 34 for a perfect home plate view of the game. Arrive with ease with a VIP parking pass for parking lot A, right next to the door to Camden Yards! Auction winner picks three top choice dates/games including Yankees or Red Sox games and donor will inform availability of those games.
Donated by Paris Foods Corp. and Marla and Harold Baines
32. Goose Hunting for Three with Lunch
Guided goose hunting trip near St. Michaels for three, combined with breakfast or lunch at Carpenter Street Saloon.
Donated by Dirck Bartlett
33. Student Painted Rain Barrels
Bid on first choice of either of these Rain Barrels created by students in Pickering's Audubon Stream and Restoration Program. Designed and painted by students, one of both of these barrels will make a great addition in your garden or yard, while decreasing runoff following rain events and conserving water by providing an alternate water source than using your well or town water. Top bidders gets choice, and option to buy both. Second top bidder gets remaining barrel. Delivery within 20 miles of Pickering Creek available if unable to take home tonight.
Donated by Pickering Creek Audubon Center
34. Big Day in Baltimore
Enjoy a full day in Baltimore with 4 tickets to the Historic Ships of Baltimore which include the tall ship USS Constellation, submarine USS Torsk, Coast Guard USCGC Taney, and Lightship Chesapeake along with admission to the Seven Foot Knoll Lighthouse. Then enjoy dinner at a popular Baltimore restaurant with a $100 gift certifcate. Complete the day with a show for two tickets at Baltimore's Center Stage Theatre. (shows in preview only during 2016-2017 season)
Donated by Historic Ships of Baltimore, Center Stage and George Scallion
35. Stihl BG 50 Blower
Get superior performance from the BG 50 gasoline-powered handheld blower. Built here in America, this reasonably priced tool boasts the highest power-to-weight ratio in the STIHL gas-powered line, making it the perfect choice for homeowners seeking premium STIHL quality. Its lightweight, compact design features a fuel-efficient engine, toolless air filter access and an upright fuel tank for easier filling. Clean up yard waste and leaf piles quickly and easily with this affordable and convenient blower.
Donated by Rio Del Mar Enterprises
36. 2 Midweek Winter Lift Tickets
Snowshoe Mountain donates complimentary mid-week recreation vouchers, which are to be used for ski lift tickets. These lift tickets are valid from the date of your event - 03/31/2017 for midweek (Monday-Thursday), non-holiday use only. Vouchers are not transferable and have no cash value. Vouchers may not be traded for weekend or holiday tickets. Expires 3/26/2017
Donated by Snowshoe Mountain Resort
37. Two-day Birding Trip with Wayne Bell
Winner picks target species and destination(s) in the greater Maryland and Delaware region. Your leader will provide one night overnight accommodations for up to two persons if necessary, although the two days need not be contiguous nor require an overnight stay. Here is an opportunity to hone your skills in identifying toughies like shorebirds and warblers, possibly experience a migration fallout at Cape May or the Eastern Shore of Virginia, maybe share in the excitement of questing after some rarities, or add new species to your life list. The trip(s) are to be arranged to take place during the fall, winter, or spring seasons. Limited to not more than four persons.
Donated by Wayne Bell
38. 3-piece Hand-made Wood Cutting Board Set
Beautifully handcrafted cutting board, cheese board and herb cutting board with herb knife.
Donated and made by Bill Griffin

39. Day at the Races for Six with Lunch
This will include lunch for six in The Terrace Dining Room at Delaware Park, a race named after your group, participation in the trophy presentation in the Winner's Circle to the winning horse and owner/trainer, and a Winner's Cir-cle picture for all six. Good for races in the 2016 season. Only Delaware Handicap Weekend Festival, Triple Crown and Breeders' Cup Saturdays are excluded from the dates available.
Donated by Delaware Park & Cynthia Rickman

40. Watergate Weekend
Spend three days and two nights at The Watergate, scene of the famous -- or infamous -- break-in that brought down President Richard Nixon in the '70s, now a historic landmark. One-bedroom apartment with balcony overlooking the Potomac River (and garage parking) enjoys a marvelous location -- within walking distance of the Lincoln Memorial and other monuments, the Kennedy Center is across the street and the restaurants and shops of Georgetown are just five minutes away. Choice of dates: October 22-23, 2016 or July 15-16, 2017.
Donated by Colin Walsh and Carolyn Williams
41. Native Tree Planting on Your Property
Want to bring songbirds to your backyard? Need shade? The best way to do so is to plant native trees and plants! Bid on this Native Tree Installation on your property. Includes planting, mulching, edging, and fertilizing, (3) 1-1.5" caliper native species trees. All 3 trees must be planted at the same location and location must be 30 minutes from the town of Easton.
Mix and match from:
Swamp White Oak, Quercus bicolor
Willow Oak, Quercus phellos
Black Gum or Tupelo Tree, Nyssa sylvatica
Bald Cypress,Taxodium distichum
Eastern Redbud, Cercis Canadensis|
Donated by Wye Gardens, LLC